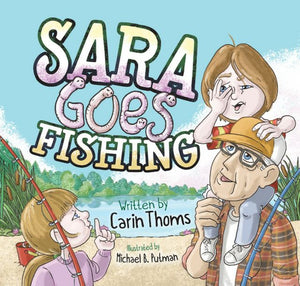 Sara doesn't like slimy, wiggly worms.
She doesn't like long drives to the lake or sitting still and waiting for her bobber to go down. She doesn't like it when someone else takes the fishing pole she wanted most.
But with some help from Grandpa and her big sister Molly, and with some bravery and patience, Sara might just learn how fun fishing really is.
Sara Goes Fishing is a fun, heartfelt, beautifully illustrated celebration of family and all the things we do together—even when those things take some getting used to.
Hardcover
9" x 9"
40 pages