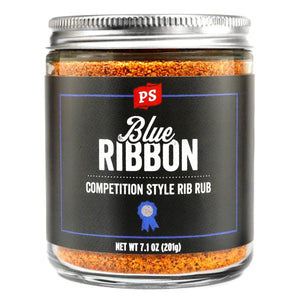 There's a line that separates the amateurs from the professionals. In BBQ, that line is a sweet and smoky signature rub that'll turn your backyard grill into a winners circle. Inspired by the masters of KC BBQ, this award-winning blend is victory in a jar.

Pro Tip: If smoking ribs, start slow and low. Maintain temperatures of 225-250 F for 2 hours, then finish the ribs at 275-300 F. 

Great on:
Baby Back Ribs
Pork Chops
BBQ Chicken

Burnt Ends 
Ingredients: Brown Sugar, Salt, Sugar, Dark Chili Powder, Paprika, Black Pepper, Red Pepper.