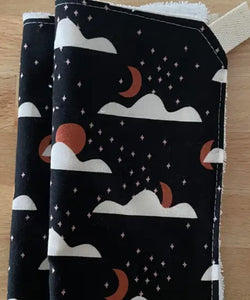 Washcloths are made with designer cotton and terry cloth. Approximately 9" square, they come with a twill loop for hanging to dry. Perfect size for wiping up faces, in the bathtub, or stashed in the diaper bag for use on the go.
Comes in a set of two.
Matching bib and burp cloth!