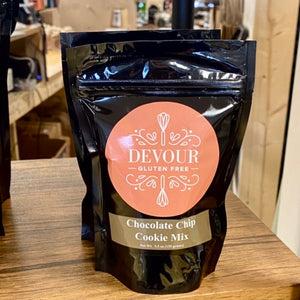 The perfect mix to satisfy your sweet tooth, but not have leftovers. This mix makes 6-8 cookies. 

Ingredients: brown sugar, brown rice flour, potato flour, potato starch, tapioca starch, sugar, baking soda, salt, xanthum gum
All Devour products are produced in shared commercial kitchen taking precautions to avoid cross contamination.