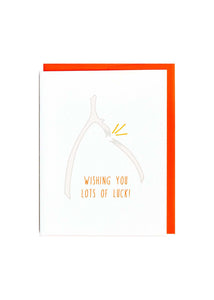 On front: "wishing you lots of luck!"
Inside: blank
Card measures 4.25 X 5.5 (A2) and comes individually packaged with coordinating envelope.
Printed on all eco-friendly textured cardstock.
Fun Card choices
The card selection is really fun. Also great gifts for women - jewelry, cute kitchen towels, baby clothes, lotions and stationery, fun finds.