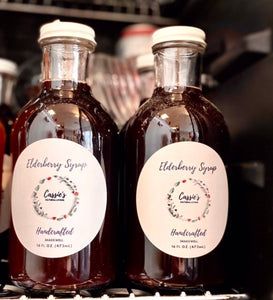 This Elderberry syrup is great for the whole family! Made with all-natural, organic ingredients to help boost your health and provide immunity support.
16 oz bottle
Ingredients: Water, organic dried elderberries, local raw honey, organic cinnamon sticks, organic cloves, organic ginger powder
Elderberry syrup
It's great for my immune system, I get a lot less colds when I take it consistently. And it tastes really good too!