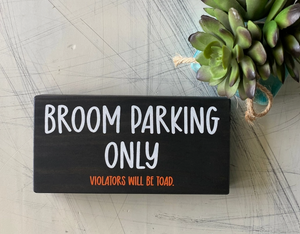 Don't be a "toad" - this sign is not a suggestion! Park your broom here and nowhere else - violators will be punished with a magical curse! Get this wood sign to keep your broom-riding friends safe and in check.
Handmade sign is stained in black, features white and orange acrylic paint, and measures 3.5 inches x 7 inches x 0.75 inches.
Stands alone or you can hang it!