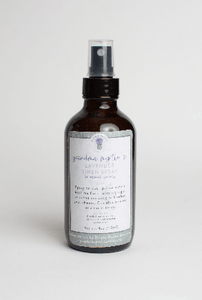 Enjoy the fresh, relaxing scent of lavender anytime you wish with this all-natural lavender linen spray. Use as a room spray to freshen stale odors, lightly spritz on your linens for a peaceful night of sleep or freshen your towels for guests. 
No artificial scents or chemicals
Available in 4 oz
Eco-friendly packaging
All-natural
Lavender Linen Spray
Not a hint of lavender in this. Smells like alcohol. Tried using it as a linen and room spray. Not as advertised.