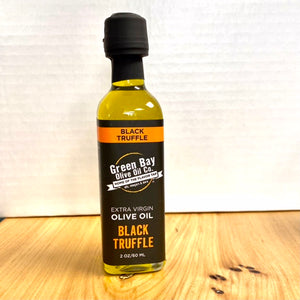 This Black Truffle Olive Oil is a great way to experience the taste of fresh truffles without breaking the bank.  A favorite ingredient with many chefs that add the extra richness to your creations. With an earthy aroma this oil has a intense flavor with a gentle olive oil finish.  Just a drop or two of the oil will bring out a fuller truffle flavor in your dish.
Serving Suggestions: Toss some french fries with the oil and a little chopped garlic for the perfect side dish.
High quality and delicious!