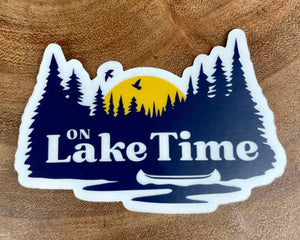 This 3 x 2" waterproof sticker looks amazing on all sorts of places - laptop, iPad, water bottle, you name it!
Maybe you don't technically go Up North, but still love your Lake Time? This is perfect! Those lake days are so special and filled with memories.
Grab this sticker so you can always remember that feeling!